I had the honor to join the jury of an edtech startup pitching event held during the Oslo Innovation Week 2015. Edtech – The Norwegian Classroom had several interesting companies presenting their offerings.
The pitching event itself had thirteen companies giving three minute talks. The range was broad, both in the sense of products and the companies themselves. Even though we call all of them startups, some have been around for a while and have millions of users, whereas others are very new. This made the jury work not so easy.
Nevertheless, we had to pick one winner, who as a prize gets to pitch at Oslo Innovation Week's 100 pitches during Norwegian Investment Forum later during the week. Unlike this edtech pitch, that will be a more general event having startups from other industry domains, too. So finally, the winner is…
WeWantToKnow, an educational games provider. Congratulations! I have written about their crazy cool Dragonbox game already before, during another startup competition.
As for the rest of the cool companies who presented, check:
Asio, a developer of educational games.
Avantador, who brings technology of all kinds to schools.
Clarify, provider of language learning tools.
Conexus, a learning analytics company.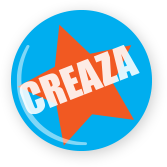 Creaza, a company providing 21st century skills -related tools.
Edtech Foundry (who also participated Pitching Night couple of weeks ago in Helsinki), a student engagement enabler.
Inspera, an assessment company.
Kikora, an enabler of adaptive learning.
Lærerportalen, a portal for teachers to reach and share learning materials.
mYoutime, a skill development tool for employees.
Edify, a student-teacher community builder.
Kahoot!, classroom quiz tool.
Big up for all of the above!